At R&R Oilfield Rental Service LLC we provide excellent water truck services throughout the Oklahoma area. Due to the high demand of water trucking and transportation, we recently added to our already large fleet of heavy-duty trucks. We are on call for your water transport needs.
While Oklahoma grows around the clock, we work around the clock. Our water truck services are available 24/7. Get in touch to schedule your delivery.
R&R water trucking services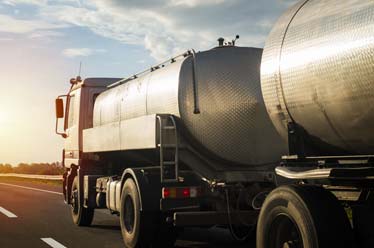 We take our reputation and the satisfaction of each and every customer very seriously. We work extremely hard to make sure that we meet and exceed the average expectations of oilfield service companies. Our drivers are on time every time and ready for whatever job you throw at them. No matter the situation, we strive to get there and finish the job right the first time. Your needs come first and are our top priority! All of our trucks are well maintained, equipped, insured and run around the clock. Our professional staff of water transfer and trucking experts are here to assist you with any concerns or questions you may have.
Our water truck services include:
Vacuum trucks
Pump trucks
Frac tanks
Lease hauling
Flowback hauling
Gas plant and pipeline service
Pressure tests
Completion, production and drilling
Tank battery service and maintenance
Remediation and spill cleanup
We meet all of your water trucking needs!
We provide any type of water transportation you might need. Whether you are needing bottoms pulled, oil skimmed, water hauled or a spill cleaned we are your company. Call today and see what R&R can do for you. "One chance and our work speaks for itself!"