The state of Oklahoma has a wide variety of industries, providing the state with a robust and ever growing job market with a thriving environment of wealth. Hot Shot Trucking provides fast and efficient deliveries between all of the industries in Oklahoma and Nationally, in order to help each and every industry thrive without blocks in the road.
As one of the fastest growing economies in the United States, Oklahoma portrays the nations widespread, thriving economy.
Extremely fast hot shot trucking in Oklahoma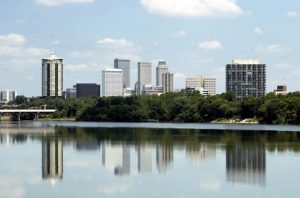 Oklahoma, nicknamed the "Sooner State" is an icon that represents the central US as an ever growing state of production. Some of the major industries in the region range from petroleum to renewable energy and agriculture. Each and every niche industry is always innovating. With such a rich energy focused culture in which every business is competing for space, industry dominance and overall superiority, there are bound to be problems. Preventing transportation accidents is a constant issue with average shipping services.
R&R Oilfield Rental Services LLC's Hot Shot Trucking Service knows this issue well and has an experienced team with a specific approach to overcome traditional shipping obstacles. We have served Oklahoma's industries for decades, as well as many other locations including Texas, Louisiana and other nearby states. We provide safe, secure and on time deliveries with lightning fast speeds, while keeping the price right.
We maintain a strong dependence on:
Superior Communication– The first step to a successful trucking experience is flawless communication. We are committed to understanding, and responding to all of your questions, comments or concerns. Our hot shot service specialists are here to listen!
Delay Prevention– Shipping cargo is always a risk, no matter what company you use. Breakdowns and roadside accidents create instant issues for your expected delivery time. This is why our hot shot trucking teams go through a meticulous inspection before every trip, ensuring your shipment is free of risk.
Volume Matching– When we receive an order from you, we make sure that you get the right transport for your exact needs. We provide sprinter vans, semi trucks, and tailors. Choosing the right one for your order can be difficult, that is why we are here!
Certified Teams– We collaborate with teams of two for all deliveries that are a long distance. This allows drivers to switch shifts and gain valuable sleep, and relieve the worry and health burden of downing pounds of caffeine just to get from one place to the next. This two-by-two approach cuts down on order time and improves order security.
Contact us for hot shot trucking services in Oklahoma today!
In addition to our Hot Shot Trucking in Oklahoma, R&R provides trucking services to many major cities in central America. Trucking is not our only field of expertise, check out some of the other available services we provide to the oil industry. To learn more about how we can help your business thrive, call us at [phone].